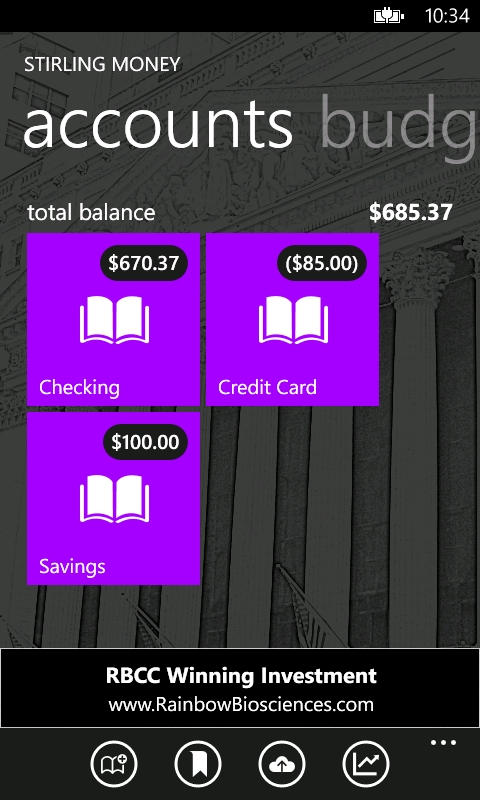 Stirling Money replaces your checkbook register and does all of the math for you.
Features:
Manage multiple accounts
Pin live tiles for direct access to an individual account
Categorize transactions
Plan and track budgets and financial goals
Visualize your financial health and progress with a series of charts
Search transactions to find individual transactions within an account
Tap and hold to edit accounts, transactions, categories, budgets, and goals
Backup and restore from SkyDrive
Version 2.0
Added the ability to create and track budgets and financial goals
Added visualizations of net income, performance versus budget, and spending by category
Sort account list alphabetically or by frequency of use
Added search functionality in transaction list
Version 1.5
Usability enhancements to add/edit transaction flow
Improved input validation to address crashes where a location was not entered for a transaction
Version 1.4
Adjusted the initial input mechanism for new transactions to speed entry.
Version 1.3
Now free!
Machine translated into all languages on the Windows Phone Marketplace
Version 1.2
Improved performance loading accounts with large numbers of transactions
Changed keyboard type for text entry to enable autocomplete
Fixed sorting of categories and accounts so that they are sorted alphabetically in all lists
Stirling Money is available in the Windows Phone Marketplace as a free download.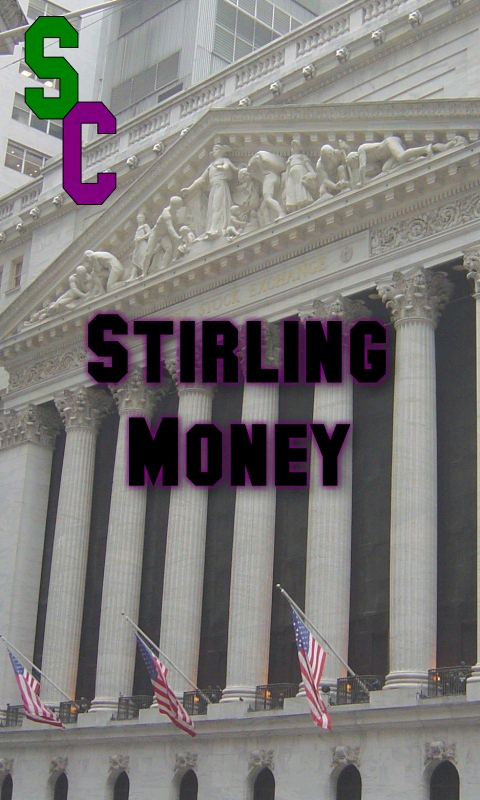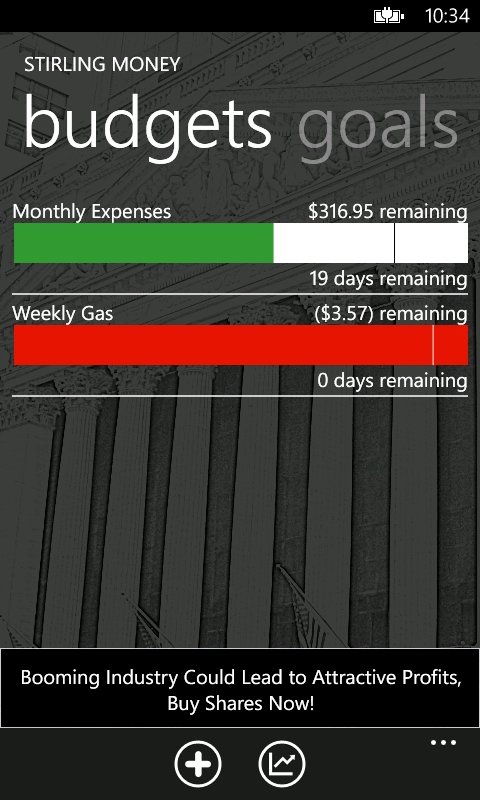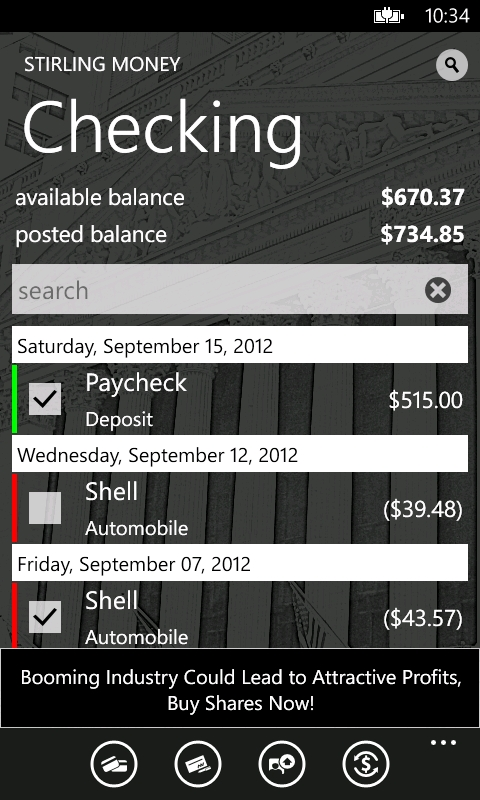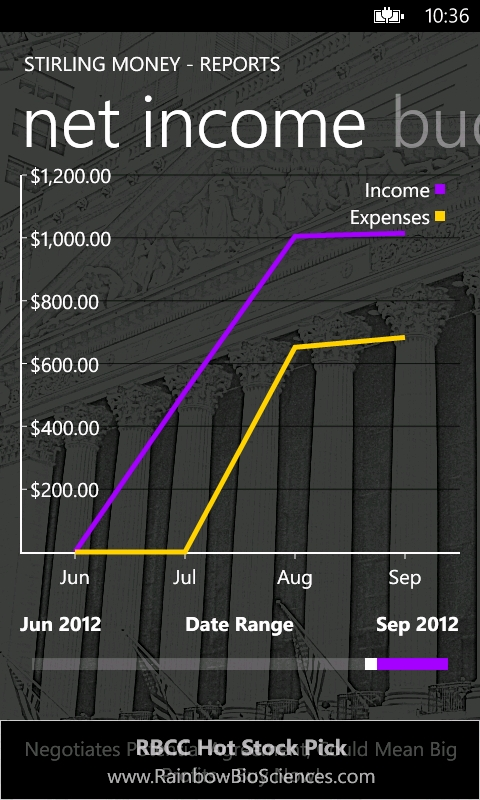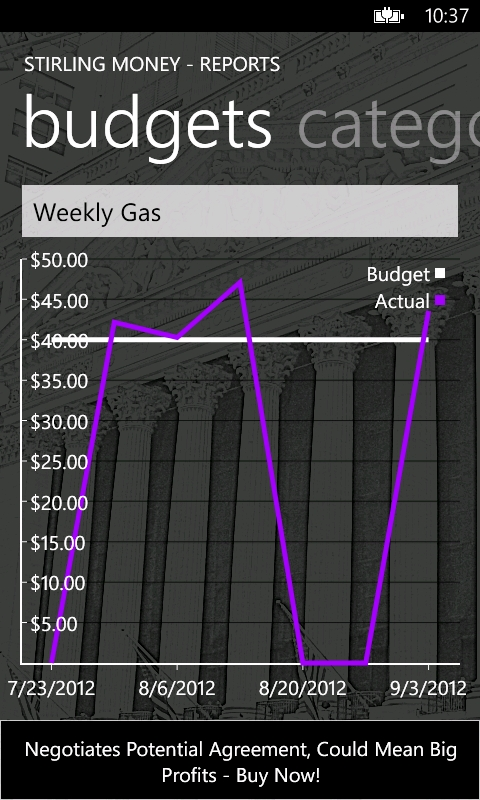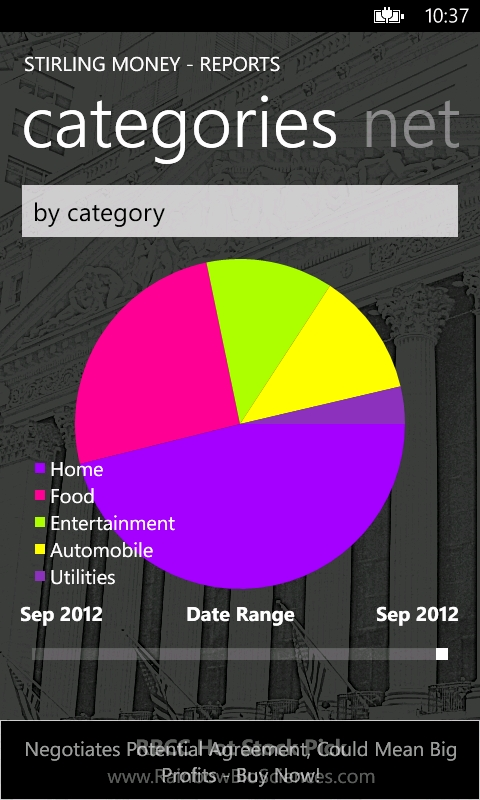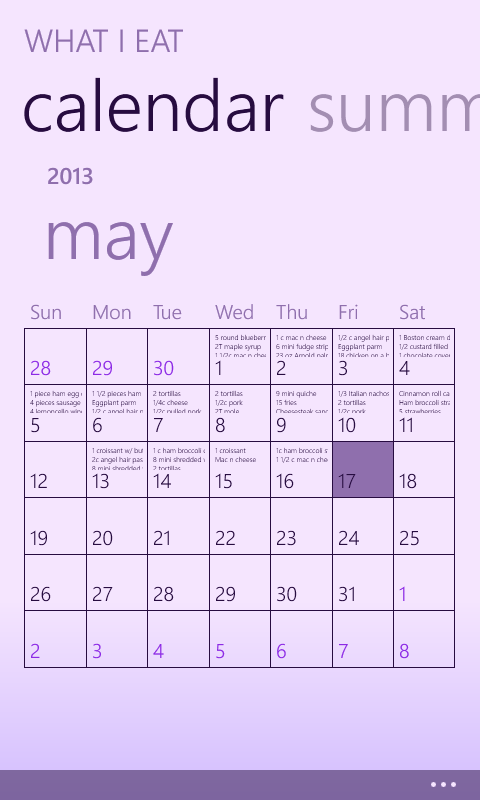 A simple food journal for Windows Phone
Want to keep track of what you eat but don't want all of the calorie databases and granular measurements? What I Eat is the app for you! You control the granularity and timing of the entries, and you control what you see.
Machine translated for broad localization!
What I Eat is available in the Windows Phone Marketplace as a free download.